Trudy's Salon
Posted on 19 February 2018
That Trudy, she's one cool customer. Literally cool.
She would never tell you which is just one of the reasons she's cool. She presides over her little boutique nestled on the plaza in Old Town Alburqueque just like Gertrude Stein presided over her salon in Paris. Like Gertrude, she is an inspiring host and draws all sorts of interesting people - the rich and famous, musicians, and artists - but then again, Trudy would never tell you, which is why they come.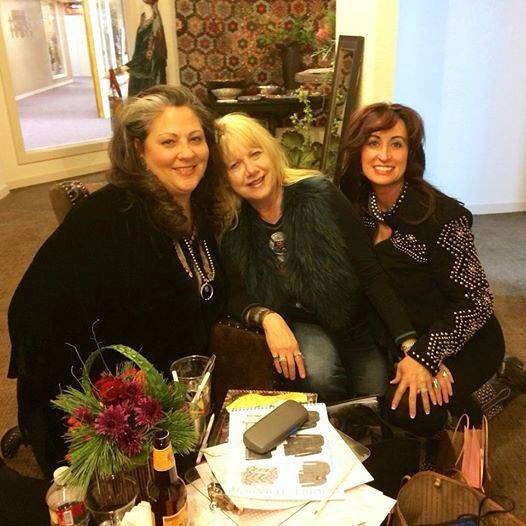 A few years back Trudy called and asked if we would make a custom jacket for "some guy in a band." He had seen one of our scout jackets in her shop and wanted a "guy version." We weren't busy at the time, so we were happy to accommodate. Trudy sent us his measurements, and we made up a jacket and sent it to her.
Things got busy and time passed. Years later when I asked Trudy about the jacket and inquired who the "guy" was, she smiled coyly at me and said,
"I can't remember."
---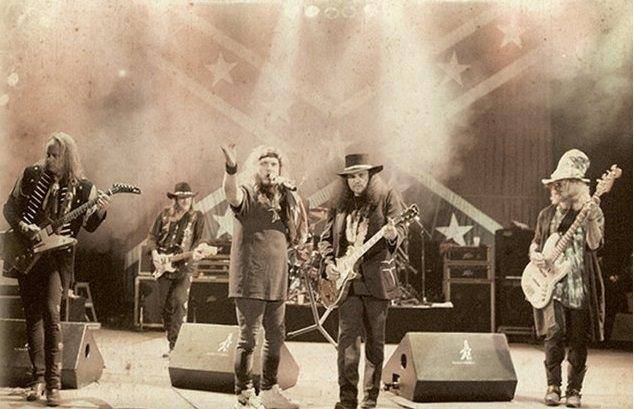 Lynyrd Skynrd, the ultimate Southern Rock band & Rickey Medlocke, far left, in Double D Ranchwear
You can find Trudy at the Wild Rose on the plaza in Old Towne Albuquerque or on Facebook